Early Beginnings
In the 1940s as the area around Russell developed and the Catholic population grew, a delegation petitioned the diocesan authorities for permission to build a small chapel dedicated to Catholic worship. In May 1947, Father Arthur Cadieux of Metcalfe was made responsible for the mission located at 120 Mill Street, housing both a chapel and an elementary school. In view of the International Marian Congress being held that year in Ottawa, Fr Cadieux requested that Archbishop Alexandre Vachon name the mission "Notre-Dame-de-la-Medaille-Miraculeuse." When the building became too small and a new church was needed to accommodate the bilingual Catholic population of Russell, land was donated at the corner of First Street and First Avenue. On Oct 1, 1961, the official blessing of Notre-Dame church took place.
On May 19, 1972, Archbishop J.-A.Plourde conferred the status of parish on the mission. From 1972 to 1990, parish priests from Metcalfe also served the church in Russell. In 1990 the Ottawa Archdiocese accepted a request for a permanent parish priest in Russell. Soon after the 50th Anniversary celebration in 1997, due to the increased Catholic population in the area, the parish underwent significant changes in growth and structure. In July 1999 the Ottawa Archdiocese, after much study, recognized a need to realign the many parishes in the diocese with regards to their primary working language. The shortage of bilingual priests was a major contributing factor. Thus Notre Dame, a bilingual parish, was designated unilingual English with the name of Our Lady of the Miraculous Medal.
Miraculous Medal (Historical Background)
A young novice, Sister Catherine Labouré, born Zoé Labouré in France on May 2, 1806 was granted several visions of the Virgin Mary in the chapel of the Order of the Sisters of Charity at 140 rue du Bac, Paris. On November 27, 1930, Catherine saw the Blessed Virgin standing in the right-hand corner of the sanctuary, both feet resting on a globe; rays of light shone down from her hands onto to the globe; in the oval-shaped background appeared the words "O Mary, conceived without sin, pray for us who have recourse to thee!"
Catherine heard a voice saying to her: "Have a medal struck according to this design. Those who wear it with confidence shall receive many graces." The background then appeared to turn; Catherine saw on the back the letter M surmounted by a cross with a bar at its base; below the M were the Sacred Hearts of Jesus and Mary; the former surrounded by a crown of thorns, the latter pierced by a sword. This came to be known as the Miraculous Medal. The feast day of Our Lady of the Miraculous Medal is celebrated on November 27.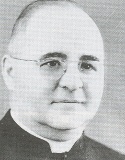 Rev Arthur Cadieux
1947-1953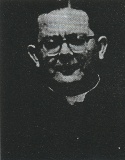 Rev Percy McGuire
1953-1954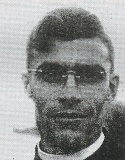 Rev Edgar Bisson
1954-1958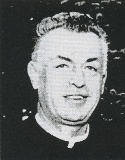 Rev Pierre Martel
1958-1965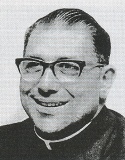 Rev Laurent Frappier
1965-1967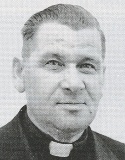 Rev Isaie Savage
1967-1970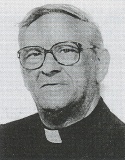 Rev Raymond Fortier
1970-1973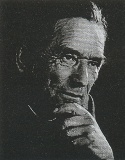 Rev Michel Minvielle
1973-1980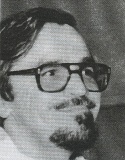 Rev Andre Parent
1980-1982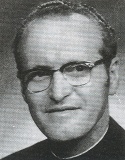 Rev Clement Fillion
1982-1984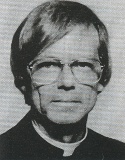 Rev Roland LaFleur
1984-1990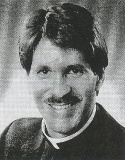 Rev Dennis Hayes
1990-1993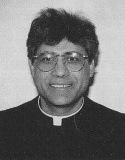 Rev Vincent Pereira
1993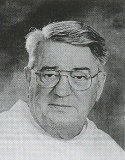 Rev Robert Comtois
1993-1996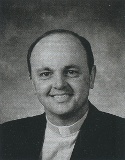 Rev Kevin Beach
1996-1998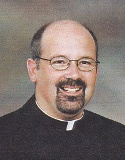 Rev John Whyte
1998-2004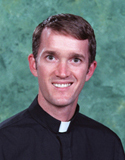 Rev Tim McCauley
2004-2011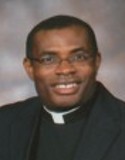 Rev Paul Nwaeze
2011-2017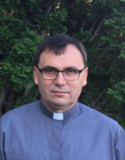 Rev Robert Masternak
2017-2021
Rev Anthony Nwaohiri
2021-current